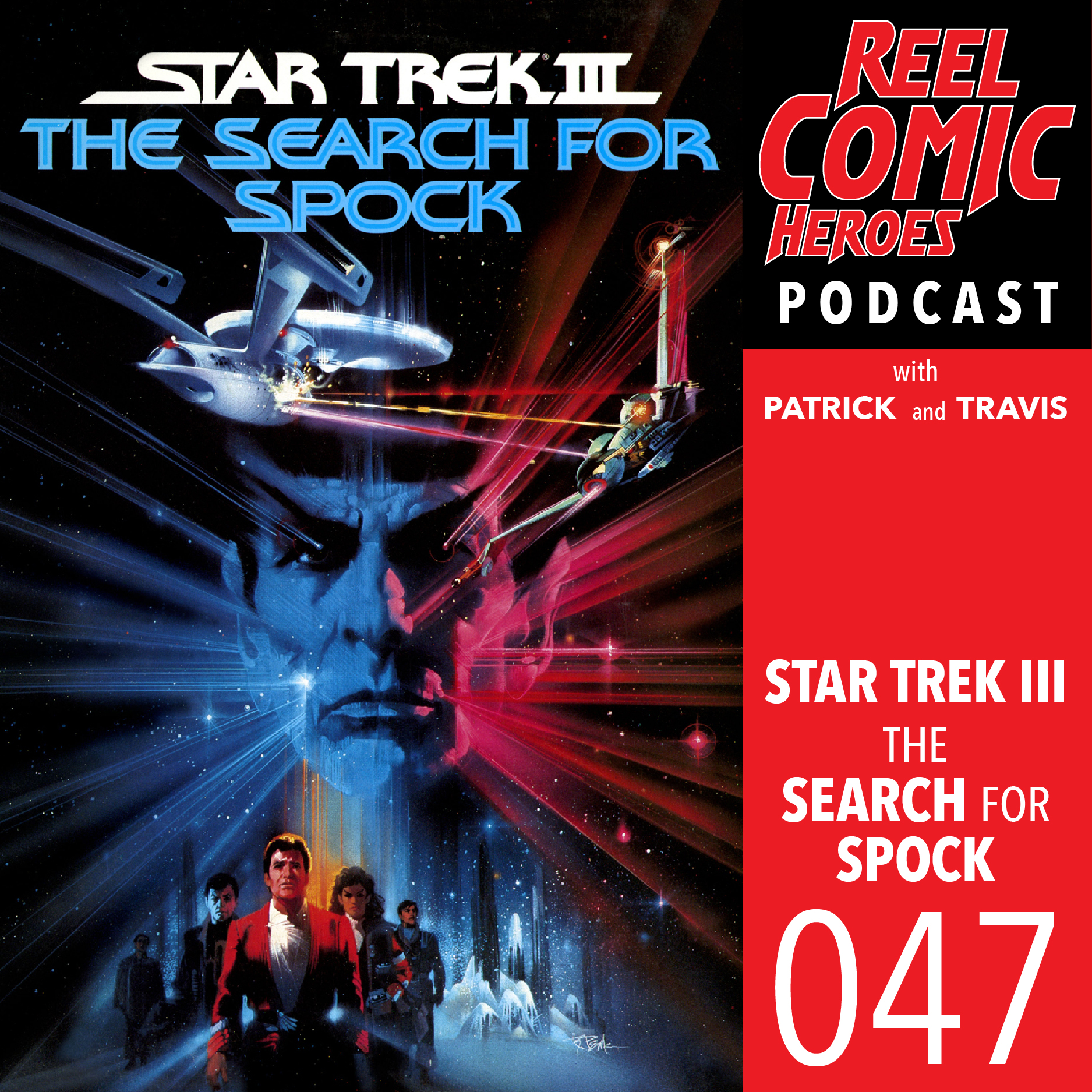 Welcome back Citizens, to another space-faring adventure! This episode we're defying orders and logic to seek out an old friend. We're talking all about Star Trek III: The Search for Spock. We couldn't do it alone, so we enlisted the help of Scott Carelli from Dueling Genre. Scott is a podcasting powerhouse. He is the host of multiple 'Movies by Minutes' shows and also runs a network which provides many other podcasts a place to call home. We had a lot of fun and got to know the original crew of the Enterprise quite a bit more. And we're happy to report that the "only even numbered Trek movies are good" is a garbage statement.
Send in any thoughts or feedback on this episode to reelcomicheroes@gmail.com and we'll share them in a future episode.
Please take a moment and rate us on iTunes and share the show!
You can (and should) check out DuelingGenre.com to see everything Scott has in the works. If you're a fan of Spider-Man, Back To The Future, or Doctor Who, you'll be glad you did.
Scott Carelli | Twitter | duelinggenre.com
Next time on Reel Comic Heroes - Ghostbusters